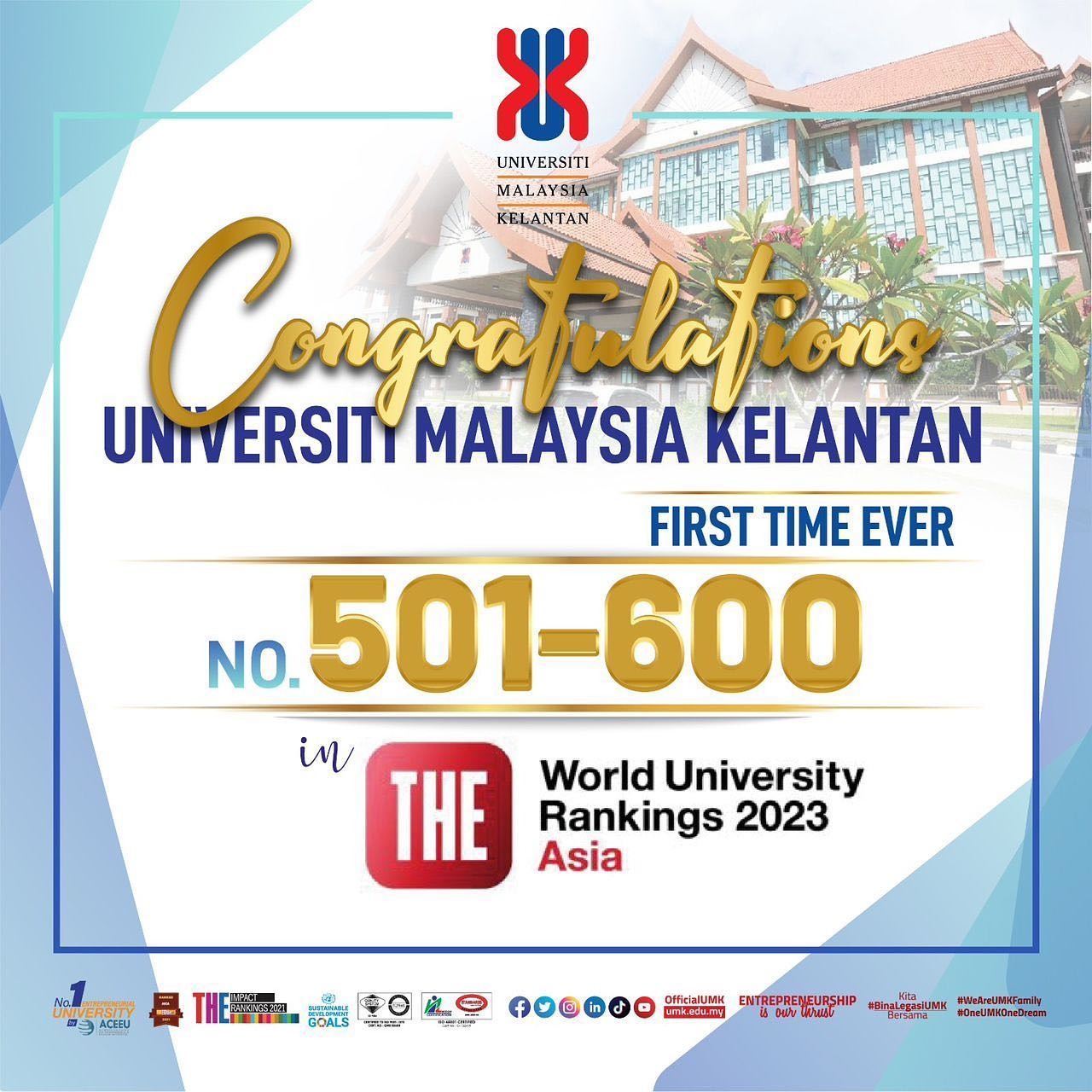 18-Jul-2023
UMK TERSENARAI UNIVERSITI TERBAIK ASIA, CATAT KEDUDUKAN DI RANKING 501-600 TIMES HIGHER EDUCATION (THE) WORLD UNIVERSITY RANKING ASIA 2023
---
BACHOK 23 Jun 2023 | Universiti Malaysia Kelantan (UMK) buat pertama kalinya berjaya disenaraikan di Times Higher Education (THE) Impact Rankings 2023 dengan kedudukan terbaik diranking 501-600.
Pencapaian ini berdasarkan kepada pengumuman yang dibuat di THE Summit Asia 2023 di The Chinese University of Hong Kong (CUHK), yang berlangsung semalam.

Menurut Naib Canselor UMK, Prof. Dato' Dr. Razli Che Razak berkata, kejayaan ini juga berikutan pencapaian UMK di THE..
Read More..
---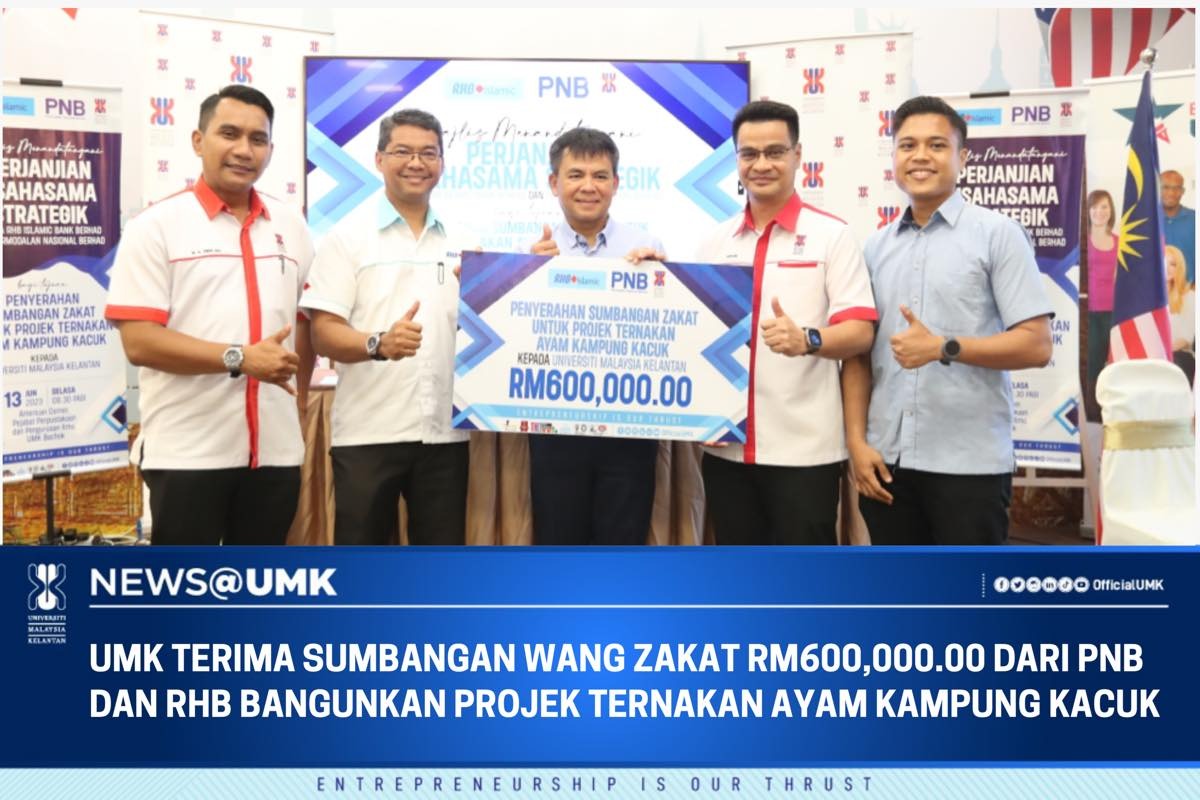 18-Jul-2023
UMK TERIMA SUMBANGAN WANG ZAKAT RM600,000.00 DARI PNB DAN RHB BANGUNKAN PROJEK TERNAKAN AYAM KAMPUNG KACUK
---
BACHOK, 13 Jun 2023 I Universiti Malaysia Kelantan (UMK) melalui Institut Penyelidikan dan Pengurusan Kemiskinan (InsPeK) menerima zakat perniagaan berjumlah RM600,000 daripada RHB Islamic Berhad (RHB Islamic) dan Permodalan Nasional Berhad (PNB) bagi pelaksanaan Projek Ternakan Ayam Kampung Kacuk (PTAKK) oleh komuniti B40 di Kelantan.

Majlis penyerahan su..
Read More..
---